Parent and Carer Events...
Parent/Carer groups run on a cycle each year. We are responsive to the needs of our families .
If you would like one of our previous groups to run again (or have a suggestion for something new) please let us know!
Previous Events
February 2018 - Family learning event about food with Breanne our Occupational Therapist. Parents said:
"Some fab ideas for home"
"We had a lovely morning watching children listening (and) learning to choose and taste foods"
December 2017 Parents and carers came to see the wonderful pantomimes our children took part in.
November 2017 Our first FLE (Family learning event) was about communication. Twenty parents joined in with a communication session in their child's class and spoke to Ruth Crowe our Speech and Language Therapist to learn more about what they saw.
September 2017 New and current parents joined our first 'Parent Induction' of the school year. It was so useful to have current parents share their experiences with those new to school.
June 2017 The second of our 'Parent Induction' for new families and carers took place in the RHOSEY hall. Uniform, safeguarding, curriculum and linking with other parents were some of the topics covered.
May 2017 A large number of parents joined their children in class to take part in some sign language learning activities followed by a signing workshop "cowboy" "dog" and "poorly" were just some of the signs learnt by the group!
April 2017 A fun session sharing 'Eastertastic' learning activities took place- Thank-you to Parents/Carers who popped into class to hunt for eggs or make a bonnet!
Sensory Detectives - Parents and staff come together to learn from Breanne Black (Occupational Therapist) about sensory profiles and sensory diets.
Parents said: "I have learned how to calm down my son when he gets stressed"
February 2017 A group of Parents and Carers joined Nuala, Debbie and Cheryl for a shared lunch and opportunity to talk about what we would like to see in the sensory garden.
December 2016 Thank-you to the many parents, carers, friends and family who came to watch the productions of 'Wishy Washy Christmas'! We are sure you'll agree the children were fantastic!

Previous Workshops
December 2015-'Thriving not Surviving'- School staff including Nuala (Head), Ruth M (Parent Support), Ruth C (SALT) and Helen (Nurse) came together with parents to introduce the support and opportunities available to parents at school.
"Learnt lots today. Talbot House, importance of parents having time out, EHCP, lots about Rodney House. Great session!" (Parent)
November 2015- 'APPs and ICT safety' School staff shared some of our favourite apps used in school. We looked at how to lock into an app as a strategy for supporting safe iPAD use.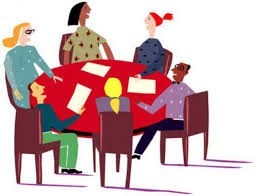 Ghyll Head Trip
In August 2014 and February 2016 a group of families and staff stayed at the outward bounds centre 'Ghyll Head' in the Lake District. The aims of the trip were to leave Manchester by planning a trip away that presented new challanges and the opportunity to get to know other families from school.
"This was the first opportunity we had to get away for a holiday for 7 years. It was wonderful! Everyone got along and supported each other. We had such fun!"