Ready for School
Keep in touch with us using the class home-school book or by phoning us. We will write to you and speak to you regularly to update you about your child's progress. Please ring the school office to report absences on 0161 230 6854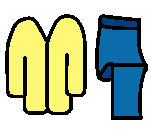 • Please send spare clothes in and put your child's name in all their belongings.
• Please send dinner money in weekly. The charge for a dinner is £2.30 per day.
We are always grateful for donations to the 'class fund' towards the cost of cooking and trips.

• Parents are encouraged to join in the learning that takes place in class! Speak to your class lead about being a 'helper,' attend a family learning event or come out on a walk with us. Ring your class lead to arrange this.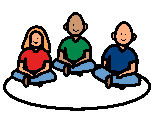 • If you child comes to school on transport and you need you contact transport you can do so on 0161 219 6400