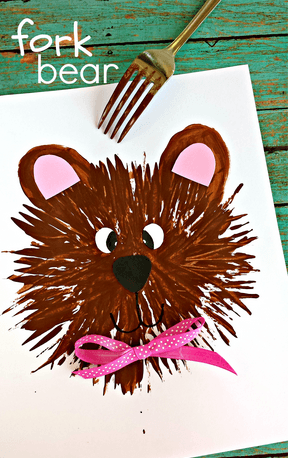 Fork Bear
Make your own bear pictures at home. You will need some paint, a fork, paper and some pens.
Dip the fork in the paint, and use it to make marks on the paper. Show your child how to do this and then let them have a go.
Leave the paint to dry and then draw a face on your bear.
Skills this works on:
Art: Making marks on paper
Using less conventional tools to make marks.
Creating own interpretation of a bear.
Understanding the World:
labelling the parts of a face.
Comparing bears and humans.
Communication: Naming the parts of the bear.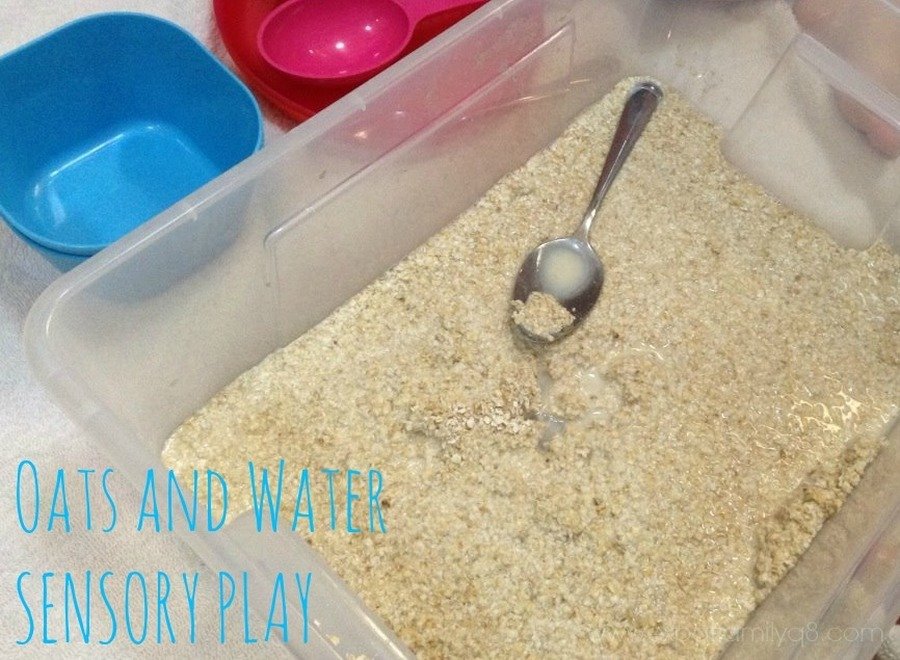 Sensory Play with Oats
Use a tray or bowl to let your child explore the oats, give them some equipment to explore with (spoon and cups). Fist explore the oats dry and then add some water and explore the wet oats.
Skills this works on:
Communication: Expressing likes and dislikes
Sensory: Exploring textures
Physical: Using different utensils.
Sprinkling the oats
Dolloping the porridge.