Communication and Interaction
Being able to communicate, is a fundamental aspect, underpinning learning across our curriculum. To meaningfully communicate requires: a motivation (a reason) for communication, a means (a method) of communication and then someone (a partner or partners) to communicate to and with.
It is recognised that communication skills inform future learning in all areas of the curriculum and are essential to a child's wellbeing and quality of life. A total communication approach is used throughout school. Signs and symbols are used alongside speech and gesture, facial expression, eye contact and body language. Signing is used to support spoken language with signs and symbols used with speech for key words.

At Rodney House, we teach a system of receptive and expressive communication that is appropriate for each child's unique profile of strengths and needs. This enables them to access learning across the curriculum and develop positive social relationships. As skills are developed, pupils will be encouraged to use them for a range of communicative purposes.
A multi-disciplinary approach is key to provision of the communication curriculum. The school's Speech and Language Therapists, in conjunction with the class teacher, set targets and support session planning. The NHS document 'First Response' is utilised to plan the delivery of the communication curriculum at Rodney House school.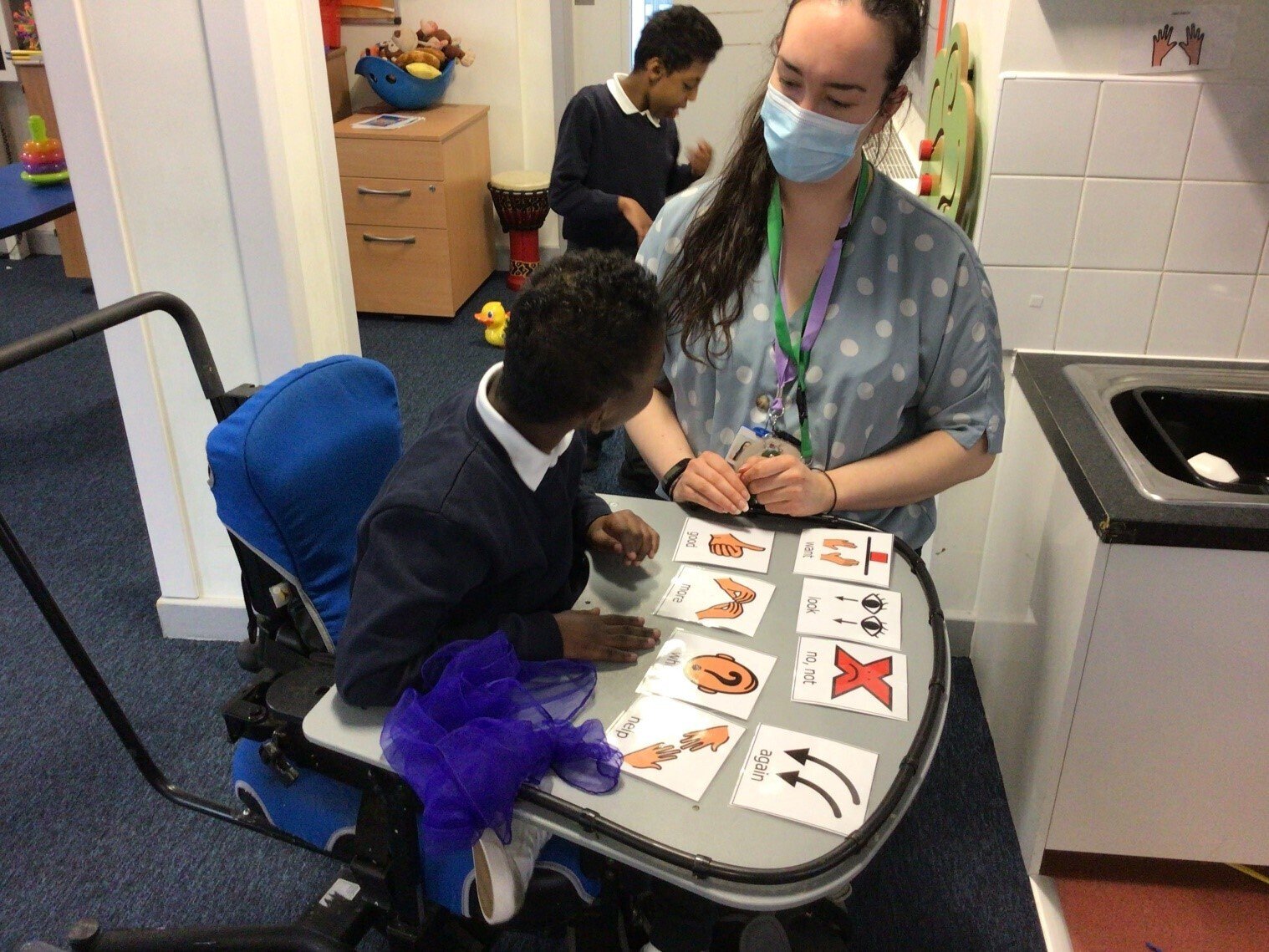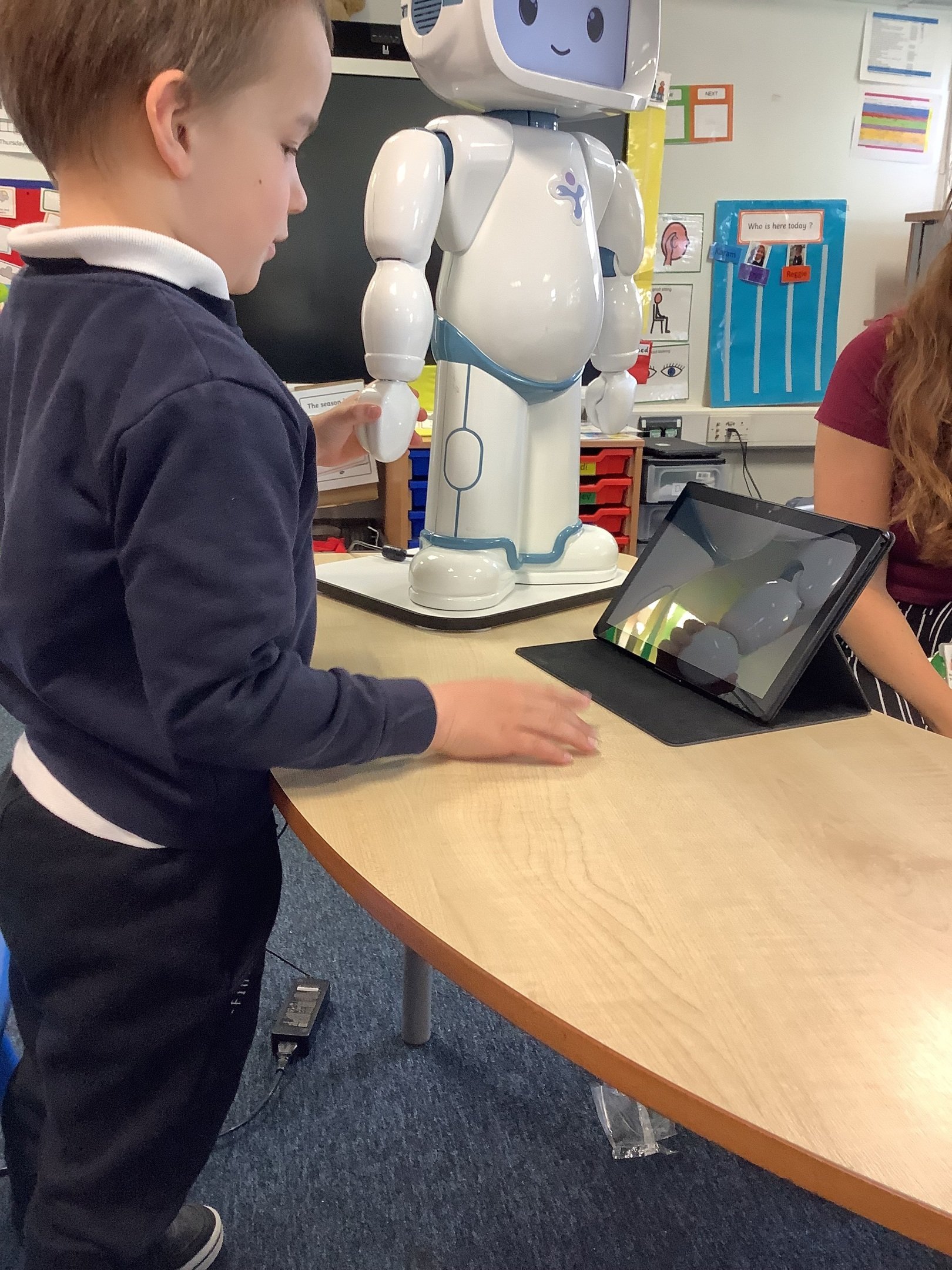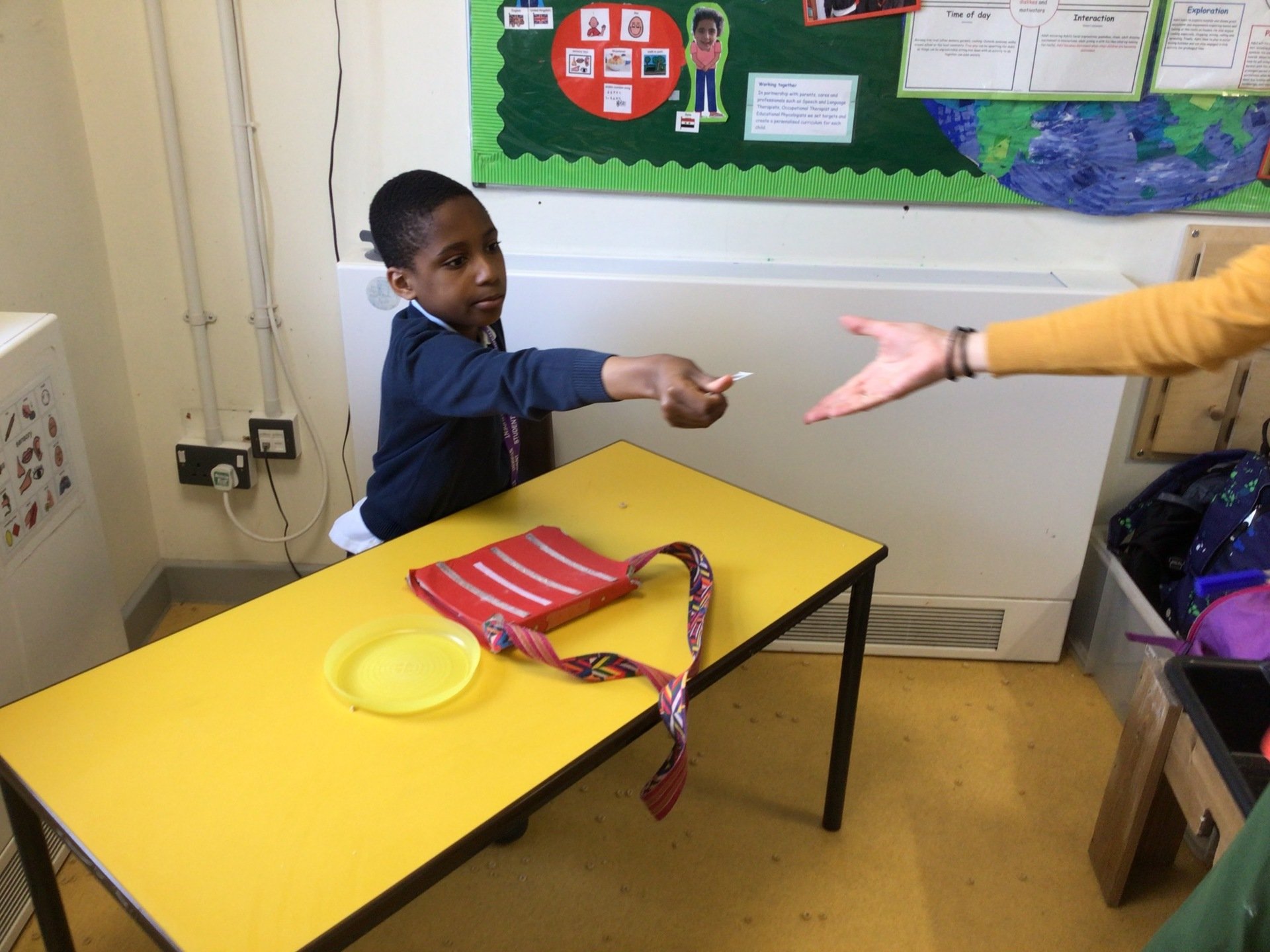 Requesting using core vocabulary Interacting with QT Robot Requesting using picture exchange