Welcome to the Rodney House School
'Virtual Sports Day'
There are 6 challenges below with a video for each one to show you how to have a go! The most important thing is to...
GET ACTIVE, JOIN IN and have FUN!
You can hold your child's hand and do the challenges with them if it makes it easier for your child to join in. Having a parent model an activity is a great way to show your child how to take part.
*There are some tips to adapt challenges for children who are not mobile or practicing their mobility skills.
Please send in your pictures or videos to admin@rodneyhouse.manchester.sch.uk
Challenge 1 - Bounce the Ball On the Wall
You have 1 minute to bounce the ball on the wall as many times as you can.
Sarah did 10 bounces on the wall, can you beat that?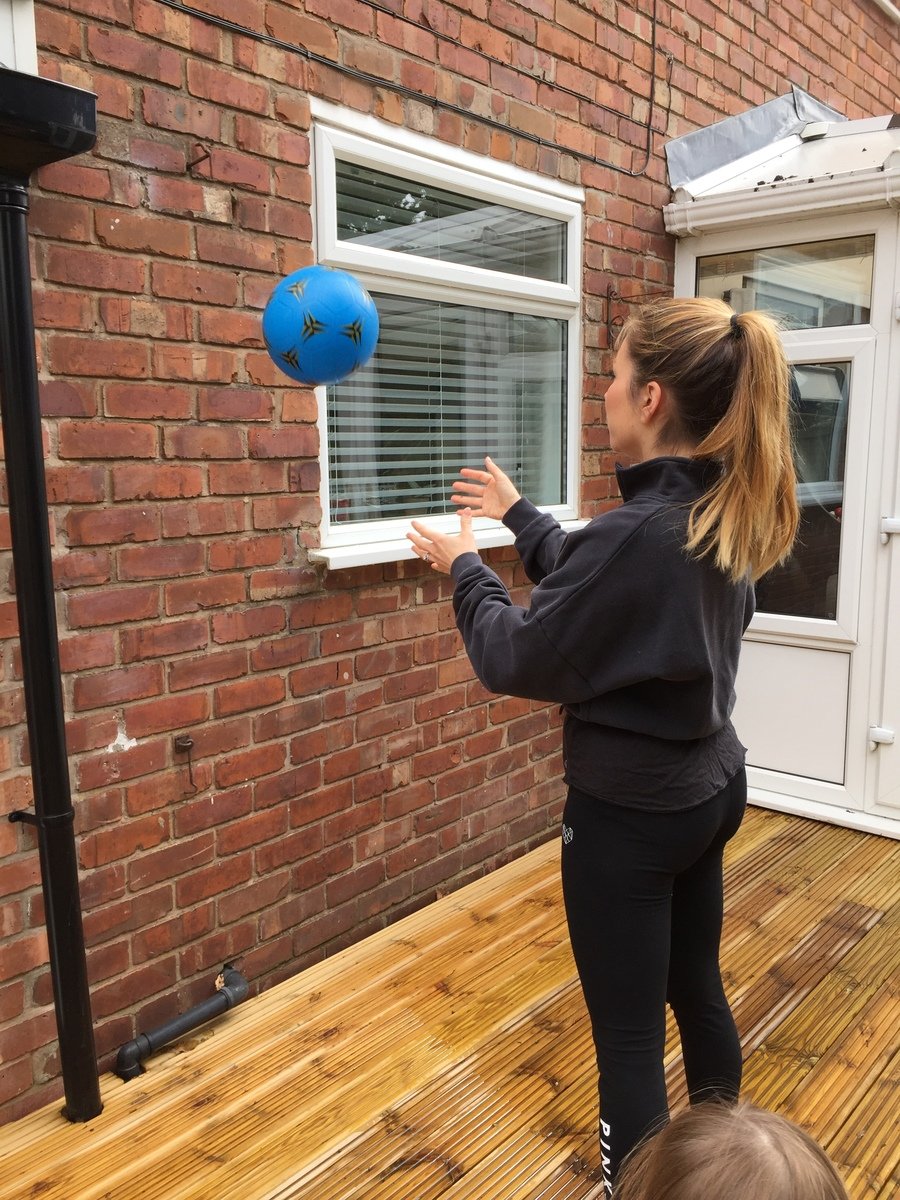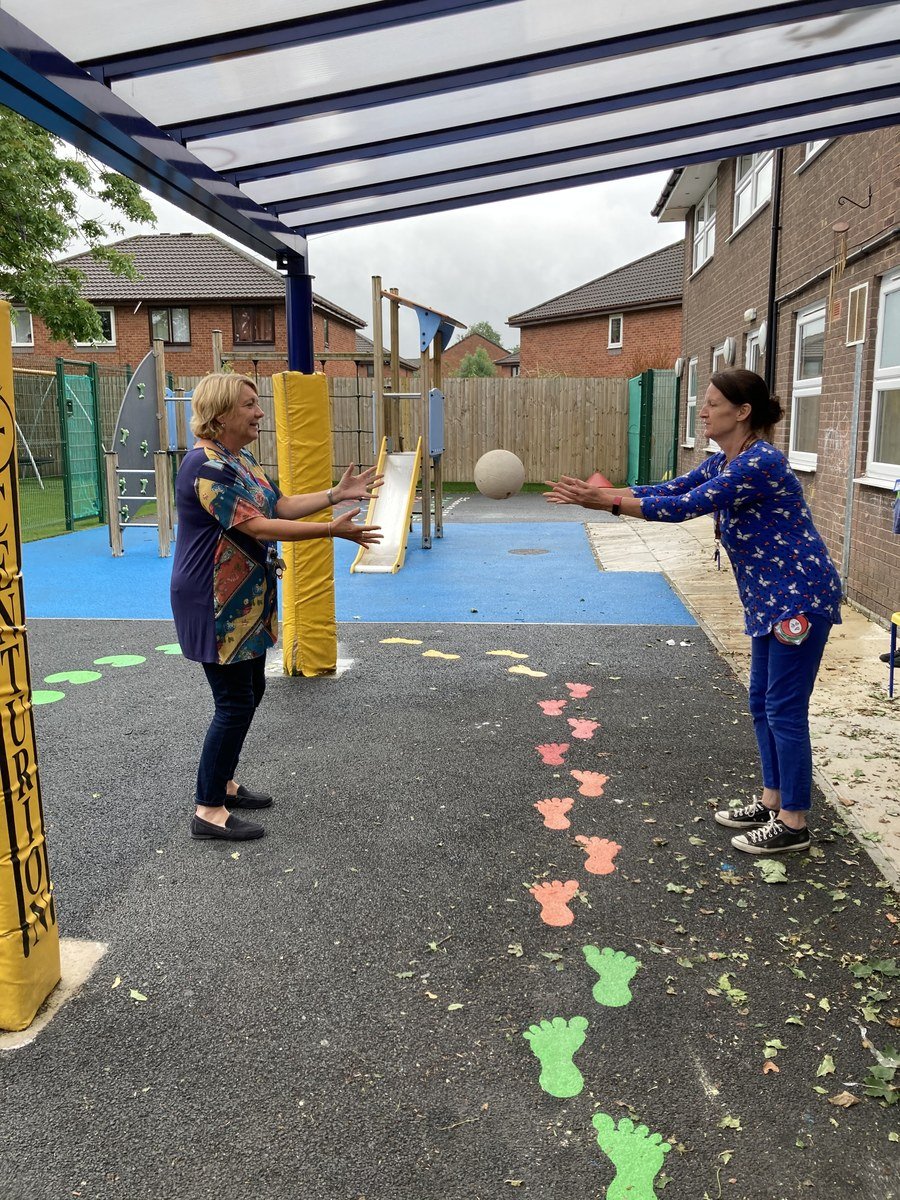 Challenge 2 - Over and Under
Balance a broom on two chairs or surfaces. Go over, under or both as many times as you can in 30 seconds.
Jane went over and under 9 times, can you do even more?
* Your child can crawl or use a wheelchair to go under if that is better for your child!
Challenge 3 - Bunny Hop Circles
Hop like a bunny in big circles 5 TIMES, you can use chalk to draw a circle on the floor to help you. Time how long it takes you to bunny hop in a big circle 5 times.
Alesha took only 23 seconds to bunny hop in a big circle 5 times, what is the quickest time you can do?
* You can encourage your child to crawl or use their wheelchair to do the 5 circles as quickly as they can if that is more appropriate!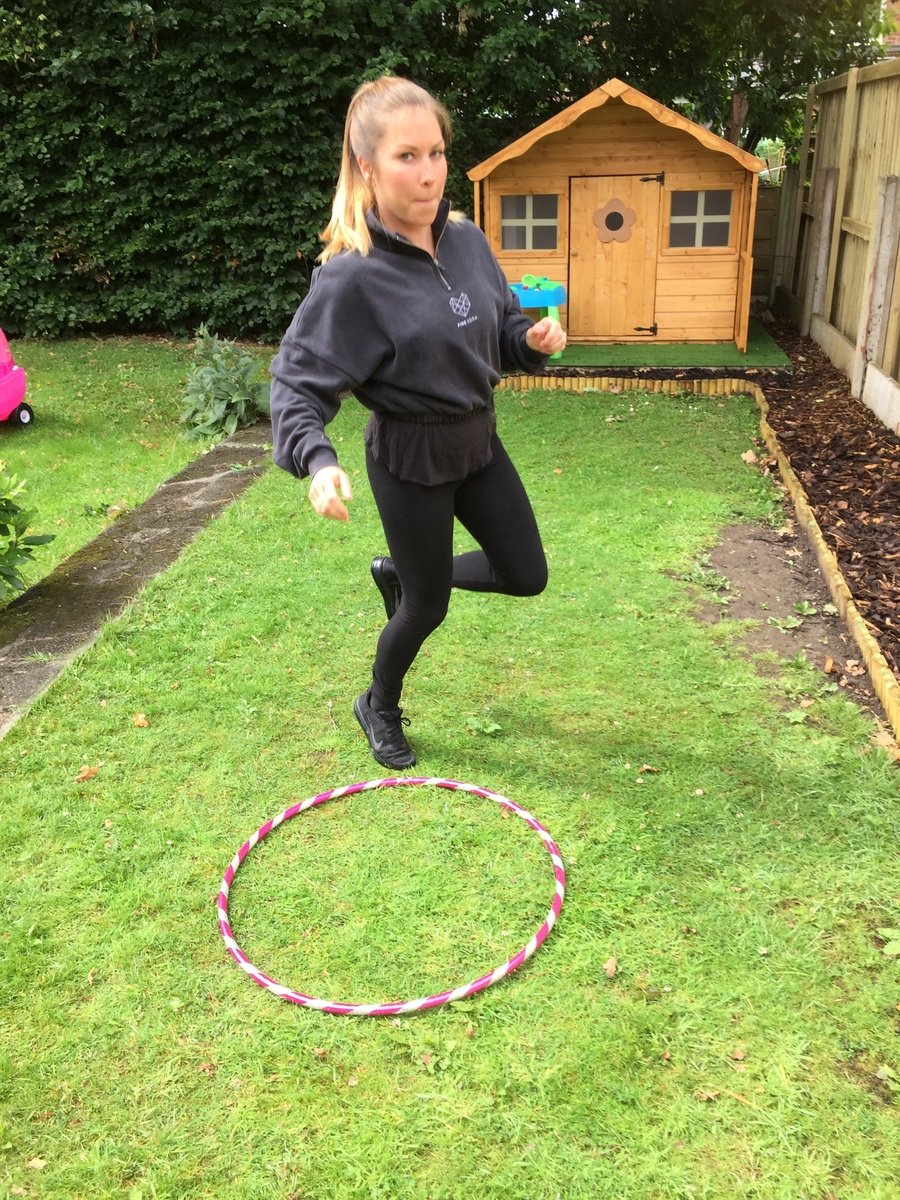 Challenge 4 - Egg and Spoon
Balance a hard boiled egg on a spoon whilst you move around for 30 seconds. Try to drop the egg as few times as possible!
Natalie only dropped her egg 1 time, how many times will you drop yours?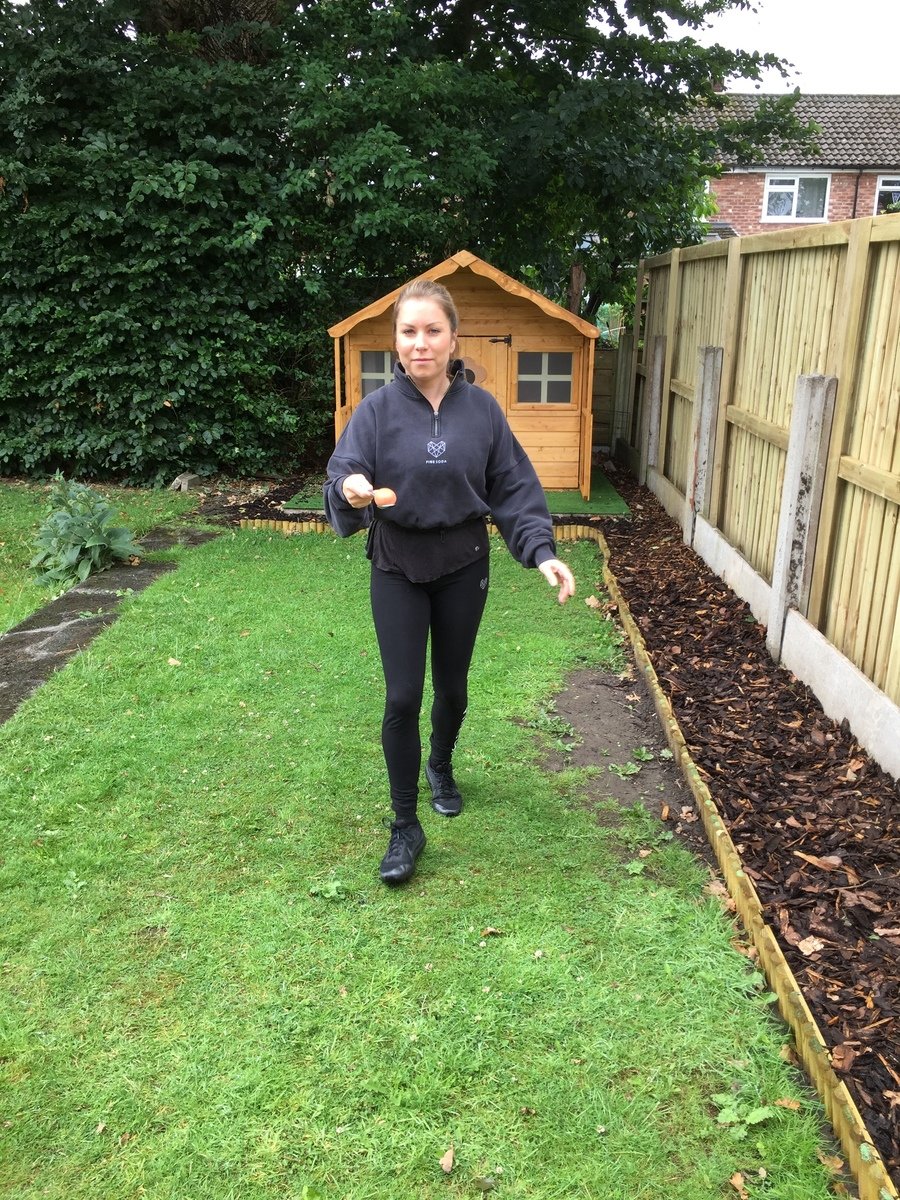 Challenge 5 - Hop on the Spot, Don't Stop
How long can you hop on the spot for? Time yourself and try to hop for as long as you can. See how long you can hop for on your right foot and then your left foot. You can even count how many times you hopped when using a timer!
Marlene hopped on the spot on her left foot for 26 seconds and I counted 29 hops in that time! Can you hop for longer than 26 seconds or do more than 29 hops?
* You can also hold your child's hand and encourage them to high kneel as many times as they can, or, how many rocks forward and back!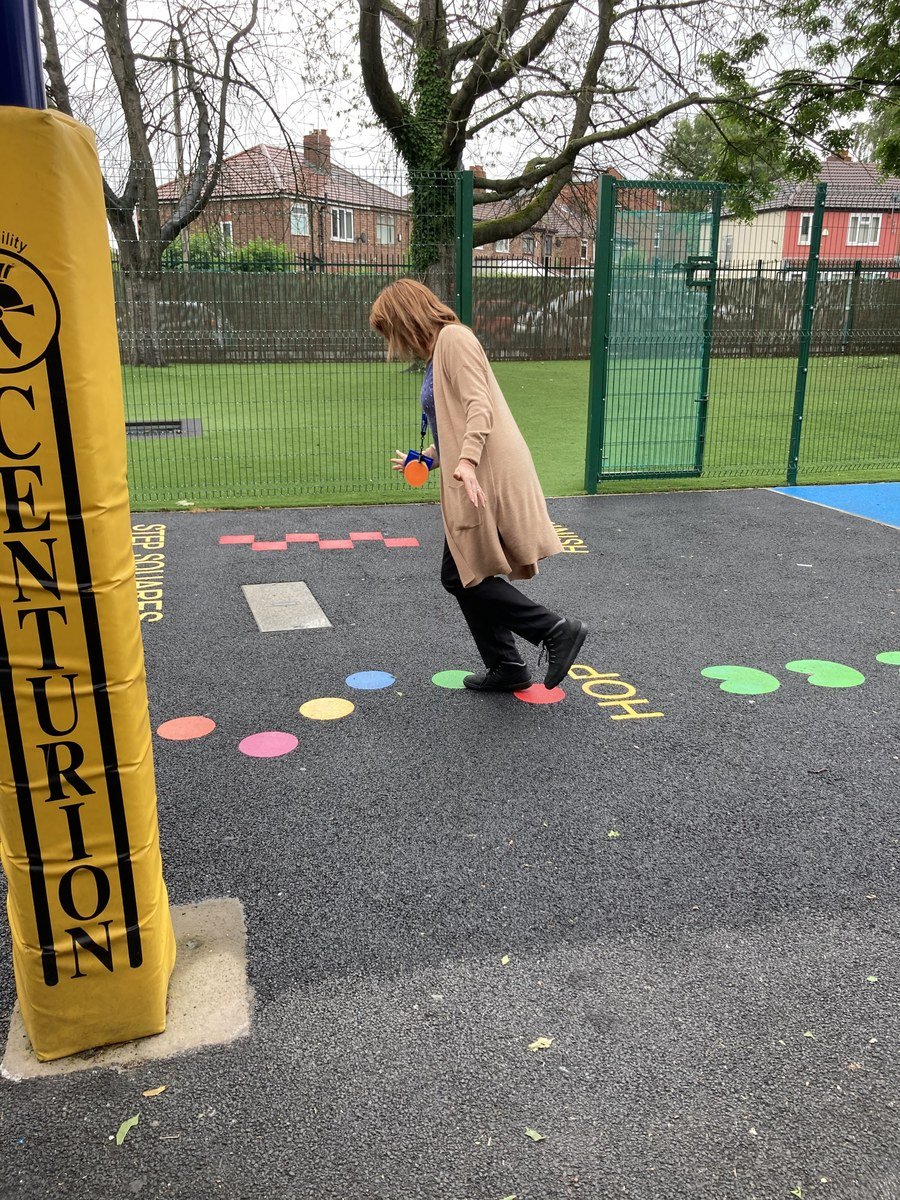 Challenge 6 - Socks in the Box
How many pairs of socks can you throw into a box in 30 seconds?
Amy got 10 pairs of socks in the box in 30 seconds, how will you do?
The 'Virtual Sports Day Challenges' will be on here on the RHS website tomorrow Wed 8th July!
Have a look on the 'Home Learning' tab for ideas of optional things to do at home. Remember stay home stay safe.
This Manchester Council helpline is available to carers as well as the vulnerable and shielded groups
School Closure- Corona Virus/Covid 19
1st June update
We, will not be opening school to any children other than those of key workers, or the child's vulnerability means they are safer in school, as we have done for the past 8 weeks. This will continue from 1st June.
We have informed the Local Authority of this decision, and the reasons why,
Having taken consideration of the government 'guidance', and with the knowledge of our school, our views
are that:
1. We want to re-open fully when it is safe for our pupils, staff and their respective families.
2. We cannot say to you as parents that it is safe for your child to come to school, or for you, should
your child bring the virus back home unwittingly as our pupils cannot socially distance.
3. We will continue to revisit this position, as new evidence is shared, and will keep you as informed
as possible.
Our school building is closed to the majority of families but our care and support is still available please ring school if you have any questions or need advice 0161 230 6854
We will work on developing ideas for activities and home learning over the next week. Home learning packs have been sent already for many children.
Thank you
Please find the government advice via the following website
www.gov.uk/government/publications/guidance-to-educational-settings-about-covid-19/guidance-to-educational-settings-about-covid-19#contents
Please follow the advice from the government
IF YOUR CHILD DISPLAYS SYMPTOMS AS DESCRIBED ON THE WEBSITE PLEASE DO NOT SEND THEM INTO SCHOOL
Welcome to Rodney House School
"Learning through teamwork and trust"
Rodney House school provides school places for children with an EHC plan stating 'Specialist support' and a city wide Outreach
service which supports Early Years children and their families. The service also offers training and support to daycare providers.
Rodney House is a welcoming community which helps all children to reach their full potential. We are a unique school. We offer support to approximately 300 children at any one time. 60 through school places and the rest through outreach service.
We aim to provide a safe, caring environment where all achievement is valued and celebrated.
"Pupils thrive and many make outstanding progress in each area of development from their starting points."
(Ofsted 2017)
Ethos and Values
At Rodney House we believe in the importance of working together in a spirit of trust to provide a stimulating, challenging and personalised approach to learning. Our aim is to challenge all children to strive to reach their potential, breaking down barriers to learning along the way. We aim to provide a welcoming and safe environment for children, staff and all stakeholders underpinned by a common respect.
If you have any enquiries about the school please use the phone number or email address below. One of the admin team Tricia, Maxine or Katherine will be able to help or pass your request on to the person to best assist.
Telephone: 0161 230 6854
Fax: 0161 256 1630
Email: admin@rodneyhouse.manchester.sch.uk
Contact address:
Rodney House School
Albert Grove
Longsight
M12 4WF

Educational Psychology Support
Click on the 'home learning' tab or have a look at the class pages for suggestions of things to do at home
Twitter Feed