Parents as Partners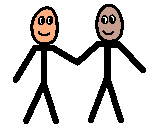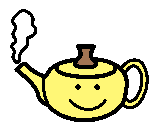 We aim to work closely with parents and carers to achieve the best outcomes for your child.
In your child's first few months at Rodney House you will be invited to a parent induction. This is a chance to share your experiences with school staff and other parents and for you to find out more about Rodney House routines and how children learn.
Parent consultations take place termly. In this meeting you and child's class teacher will meet and discuss your child's progress and targets.
The class team are available to talk on the phone. Leave a message with the school office and you will be called back.
The home school diary is a book that transfers between home and school. We will write in it to let you know what your child has been doing at school. Please use this to let us know about what your child has done at home and anything you think we need to know e.g if they've had a poor nights sleep or are not feeling too well.
A range of events are arranged across the year at Rodney House. These sessions offer parents the opportunity to share their experiences and gain advice and ideas. Sessions are planned that based on experience we feel will be helpful. However as a school we like to take the lead from what is currently important and helpful to parents and carers. click here to find out about past workshops and events.
We encourage parents to take good care of their own well being in order that they are in the best position to parent their children and to lead a happy family and to meet other parents who are in a similar situation: it may just help, and parents often say that they feel better chatting to others. Don't feel isolated: come along, everyone is welcome!